There are as many styles of weddings as their are brides. Picking your shoes can be a challenge, do you want a heel or not? Peep toe or closed toe? Here's a list of the perfect shoes for a variety of brides:
1) Beach Bride
While many brides choose to go barefoot for a beach wedding, you may want to have shoes for photos or the reception. We suggest a simple flat sandle. We love this Tory Burch thong sandal. Or, for a little more bling, these gold flat sandals from Jimmy Choo.
2) Modern Bride
For a modern bride, a sling back is the perfect choice. This slingback from Christian Louboutin has the perfect amount of glitter and glamour.
3) Vintage Bride
For brides with a vintage style, you can't go wrong with a bit of old Hollywood glamour. This peep toe from Badgley Mischka is perfect.
4) Budget Bride
If you're trying to stick to a budget, look no further than these sandals from Lulu Townsend. They would be lovely with a shorter dress for your reception.
5) Bold Bride 
For brides that are looking to make a statement with their shoes, you'll want to choose a bold option. If you're wanting to look like a rock star on your wedding day, take a look at these dazzling crystal-studded suede pumps from Christian Louboutin. We also suggest this bold 5″ heel in metallic leather from Giuseppe Zanotti.
What kind of bride are you? What type of shoes do you plan to wear for your wedding day?
A honeymoon destination can be one of the most important decisions a couple makes when planning their wedding. It also can be one of the most difficult. Do you want fun in the sun, or a unique cultural experience? Are you looking to relax at the beach with a drink in hand or comb through local markets for treasures? Regardless of what kind of honeymoon destination you are looking for, you're bound to find something in our list of the top 10 honeymoon destinations for 2013:
10. Turks & Caicos
Although there are more tourists these days than in years past, Turks & Caicos is still both secluded and exclusive – perfect for a honeymoon. A network of 40 islands, there is plenty to do.
9. Paris
The city of lights is a perfect destination for honeymooners. With unforgettable cuisine and world-class museums, this city is ideal for a couple celebrating their love.
8. Maldives
If you are looking for a honeymoon destination that is off the beaten path, and far from your new in-laws, consider the Maldives. There are no direct flights from the United States, but your patience will be rewarded with clear blue water and luxurious resorts.
7. Puerto Rico
Looking to stay a little closer to home? Consider Puerto Rico. Less than three hours by air from Miami, Puerto Rico offers both charm and relaxation on the breathtaking beaches.
6. Edinburgh
What's more romantic than exploring castles with the one you love? Edinburgh is a city full of history and provides the perfect backdrop to celebrate your honeymoon.
5. Napa Valley
Perfect for wine lovers, Napa Valley is a wonderful honeymoon destination that doesn't even require a passport. Between the luxurious hotels, gourmet food and, of course, the wine, it doesn't get much better than this.
4. South Africa
A honeymoon in South Africa means you can be laying on the beach one day and embarking on a safari adventure the next.
3. Italy
It is no surprise that Italy has been a top honeymoon destination for centuries. Couples can enjoy their time together under the Tuscan sun and going through the canals of Venice.
2. Tahiti
Part of the French Polynesian Islands, Tahiti is the perfect location for newlyweds. With 118 islands, couples can island hop or stay in one place enjoying the warm water of the Pacific Ocean and breathtaking coral reefs.
1. Costa Rica
Number one on our list of the best honeymoon destinations for 2013 is Costa Rica. A perfect location for newlyweds to relax after their wedding, Costa Rica offers a unique vacation whether couple choose to stay beachside or explore the rainforest.
Now that the dust has settled from a year of filming and editing over 90 great McElroy Weddings, our staff agreed on ten trailers that stood out for them personally, or visually Here are our picks for the best trailers of 2011, as described by the editors (in no particular order):
1. Ariel & Tyler – Edited by Kristina: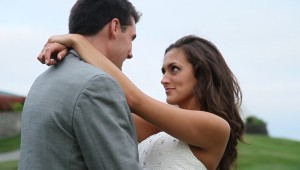 Ariel and Tyler chose "Kiss the Girl" by Colbie Caillat for their trailer. Everyone knows this classic song from Disney's The Little Mermaid. It was an appropriate choice for "Ariel" and  gave the video a personal feel. I purposely chose clips of the bride and groom kissing to match the "kiss the girl" part of the lyrics. It was also fun to edit because of the stunning footage that was captured during their formals. The videographers used the slider on the golf course to film different shots such as the couple walking hand and hand and the groom dipping his bride.
2. Gina & Mike – Edited by Kristina:
Even though Gina and Mike got married on a cloudy/foggy day, the wedding itself was lively and upbeat. I liked how they chose the song "Walking on Sunshine" by Katrina and the Waves for their trailer because it fit the couple well. From preceremony preparations to the reception, the bridal party never stopped having a good time. The song choice was also appropriate because of their beach theme whether it was the bride's shoes or the table décor at the reception.
3. Melissa & Reese – Edited by Kristina: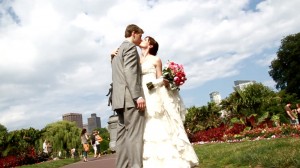 Melissa and Reese had their wedding reception at the Boston Public Library, but before they did, they took their formals all over the Boston Commons. They lucked out with a gorgeous day for their wedding. They took their formals in the public gardens, by the Swan Boats, and even on the carousel. This alone was cool to see, but what really made me excited were the vibrant colors. Between the bride's hot pink heels and umbrella, the colors were fun to experiment with. There were certain shots I could isolate colors in particular and desaturate everything else.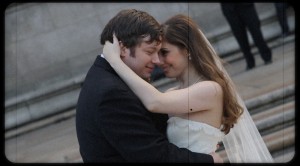 4. Jessica & Micheal – Edited by Evan:
Jessica and Michael's  choice of "Strangers" by The Kinks reminded me of the movie from whence it came, Darjeeling Limited.  With such a unique song, a unique couple, and a unique setting (The Boston Public Library), I was able to express myself, and my style, making great use of the film filter and long pacing.
5. Melissa & Tyler – Edited by Kristina: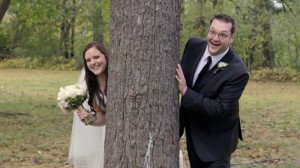 Every once in awhile I'll stumble upon a song that no one has chosen before for their wedding. Melissa and Tyler chose the song "Strawberry Swing" by Coldplay. Coldplay is one of my favorite bands, so I was stoked to edit this trailer. There is one part of the song that repeats several times: "Now the sky could be blue, I don't mind, without you it's a waste of time." During this part of the song, I would intersperse shots of the scenery with footage of the couple. Not only was it cool to edit to the song, but also it showed the strong connection between the bride and the groom.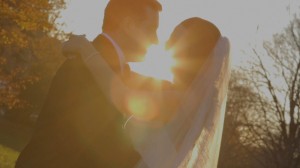 6. Leah & Anthony – Edited by Mike:
Leah and Anthony's trailer was enjoyable to piece together because the song is current, and no one had chosen it before. It's whimsical, yet romantic. Also, the couple took a lot of their formals with the sun setting in the background. It was something unique to add throughout the trailer of the sun bursting through the couple kissing. What I like is that you can tell how much the couple loves one another in their footage; the groom actually tears up when he sees his bride walk down the aisle for the first time. And even though their vows were standard affair, they spoke them very emotionally.
7. Keri & Ryan – Edited by Kristina: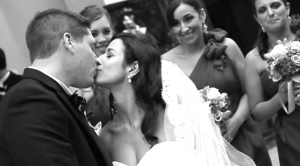 Keri and Ryan's trailer was another example of how choosing a unique song can be exciting to edit. They chose "Sweet Disposition" by the Temper Trap. Not only do I love this song, but it is played in one of my favorite movies, 500 Days of Summer. Drawing inspiration from the movie, I chose shots of Boston to begin the trailer because in the movie, the song is played as the couple explores the city. Similar to Melissa and Tyler's trailer, I tried to edit to the lyrics as much as possible. One section that repeats is "A moment, a love, a dream, a laugh, a kiss, a cry, our rights, our wrongs." During this part of the trailer, I chose footage of the couple executing these different actions.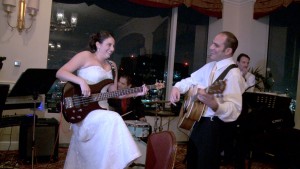 8. Andrea & Alexander – Edited by Evan:
I don't often see a couple performing at their own wedding together, so it was a great surprise to see both Andrea and Alexander are musically inclined and chose to perform "You're My Best Friend" by Queen at their reception. Throughout the trailer, I was able to create the illusion of Andrea and Alexander playing along. I strive to create a music video feel in all of my trailers, but this one is made legit.
9. Sweta & Kunal – Edited by Evan: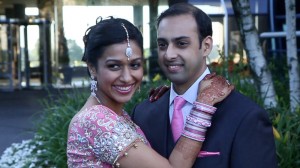 Sweta and Kunal also chose the song "Sweet Disposition" by The Temper Trap for their wedding trailer. You can see how distinctly different Kristina and I are in our approach by comparing the two trailers. I, too, love 500 Days of Summer, but I channeled my inner Conversations with Other Women in this one by creating a landscape of constantly moving split screens and inlays. Also, Hindi weddings seem to gush incredible colors. Between their dresses and decorations, the trailer is bright and vibrant.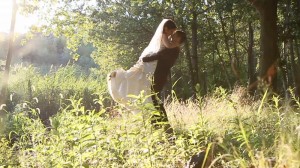 10. Monica & Jonathan – Edited by Evan:
Monica and Jonathan's wedding venue allowed for some amazing footage. The couple got married at the Granite Links Golf Club, and the bride and groom posed not only in a ruin near the course, but also on a hill that opens up to a distant view of the Boston skyline. The beautiful slider shots and in-camera slow motion gave us a leg up on this trailer, but the song called for more than applying our trademarked style, but inventing intriguing ways to open the piece and segue from scene to scene.
McElroy Weddings is pleased to announce it's official launch of professional Boston Wedding Photography.
Click here to see the site. http://bostonmaphotography.com/
Our photography is based on year's of experience from award winning Photographer Joe DiMattia. We are now pleased to announce we provide wedding photography coverage for Boston, MA, New Hampshire and New England. McElroy Weddings provides photojournalist wedding photography coverage. See our full site for all the details.
Other photography services include:
- Engagement Sessions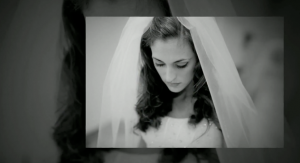 - Cherish the Dress Session
- Trash the Dress
- Photo Booth
- Maternity
- Little Black Book Bridal Boudoir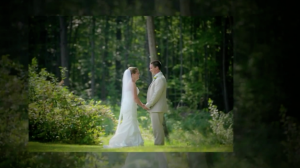 - Baby photography
- Family Photos
The Pelham house resort is a gorgeous venue located in Cape Cod that overlooks the ocean.  The resort offers a beach with rocks that lead out into the ocean that provide a fantastic opportunity for formals and even a great backdrop for your reception!
The reception location is outside under a tent that can be rented. There is a lot of space for a cocktail hour outside overlooking the water, and a reception inside. The venue's location on the water exudes a feeling of warmth and peacefulness as the salty air and fresh breeze make any wedding an unforgettably amazing experience.
The Pelham House: Gina & Mike from McElroy Weddings on Vimeo.
Here's a great example of some of our work. We shot this wedding at the State Room in Boston this past fall. The State Room is one of the most luxurious venues a Bride can get for her wedding. This videography included techniques that you'll only find at McElroy Weddings. Including the use of glidecams and sliders shots. The entire Jewish wedding was held in the State Room. With a beautiful view of Boston behind the Bride and Groom while the service was happening.

Boston State Room Wedding Videography from McElroy Weddings on Vimeo.
Everyone at McElroy Weddings is pleased to announce that our company has made the Knot's Best of Weddings 2011 vendor list for videography. Please check out our full portfolio by clicking here. We had a great year filming about 50 weddings in and throughout Boston, New Hampshire and Rhode Island. We met a lot of great clients along the way and give them special thanks for choosing to trust us with their wedding videography.
We would also like to thank our entire staff of videographers, editors and personnel. Videographers, Mike, Patrick and Steve. Editors, Evan, Chris and Brittney. Personnel, Ruth Marvin and Erika McElroy.
Thanks again and we look forward to a wonderful 2011 season!
Check out some of our recent work below

Wedding videography is gaining some traction in this technological age.
Some quick facts about wedding videography. Survey, commissioned by the Wedding & Event Videographers Association International (WEVA)
- Ninety-eight percent of surveyed newlyweds recommended that brides have their weddings videotaped
- Before the wedding, only a little more than half of surveyed brides considered wedding video a "Top 10" service in comparison to other wedding-related services. However, after the wedding, that number climbs to 75%.
- 38% did not have their weddings videotaped by anyone – amateur or professional, and apparently have some regrets. Sixty-three percent of them now either somewhat or strongly recommend that future brides hire a professional videographer.
- Brides said video does a better job of capturing the emotions of the day, records the history of the day better, and they strongly feel that future children will enjoy their wedding video more than their wedding photographs. Brides need professional services for both.
- When asked: "If you had a choice between looking at your grandparent's wedding photos or their wedding video, which would you choose?" 61% of these upscale brides ($30,000+) said they would rather see the video.
Click here to read the whole article.
You can now find McElroy Weddings on it's very own Flash Website hosted by BluDomain. Click here to view the site.