The State Room is one of the premiere event venues in Boston and we were ecstatic to be able to film there once again for Dylan and Brian's fall wedding. The day started at the Ames Hotel in the financial district for pre ceremony footage. Then we traveled to the Cathedral of the Holy Cross for an amazing ceremony featuring a Diocesan boys choir. After, the bride and groom took photos in the beautiful park near Post Office Square. From there it was only a few blocks to the reception at the Stateroom where this elegant wedding partied in style!
McElroy Weddings is pleased to announce it's official launch of professional Boston Wedding Photography.
Click here to see the site. http://bostonmaphotography.com/
Our photography is based on year's of experience from award winning Photographer Joe DiMattia. We are now pleased to announce we provide wedding photography coverage for Boston, MA, New Hampshire and New England. McElroy Weddings provides photojournalist wedding photography coverage. See our full site for all the details.
Other photography services include:
- Engagement Sessions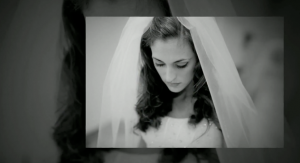 - Cherish the Dress Session
- Trash the Dress
- Photo Booth
- Maternity
- Little Black Book Bridal Boudoir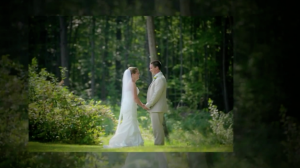 - Baby photography
- Family Photos
We had an awesome time at the Hyatt Harborside in Boston. This wedding was straight out of fairy tales. The wedding party was totally gorgeous and the reception was a blast. Take a look.

Wedding videography is gaining some traction in this technological age.
Some quick facts about wedding videography. Survey, commissioned by the Wedding & Event Videographers Association International (WEVA)
- Ninety-eight percent of surveyed newlyweds recommended that brides have their weddings videotaped
- Before the wedding, only a little more than half of surveyed brides considered wedding video a "Top 10" service in comparison to other wedding-related services. However, after the wedding, that number climbs to 75%.
- 38% did not have their weddings videotaped by anyone – amateur or professional, and apparently have some regrets. Sixty-three percent of them now either somewhat or strongly recommend that future brides hire a professional videographer.
- Brides said video does a better job of capturing the emotions of the day, records the history of the day better, and they strongly feel that future children will enjoy their wedding video more than their wedding photographs. Brides need professional services for both.
- When asked: "If you had a choice between looking at your grandparent's wedding photos or their wedding video, which would you choose?" 61% of these upscale brides ($30,000+) said they would rather see the video.
Click here to read the whole article.
McElroy Weddings Unites Cinematic Style Film with Affordable Wedding Video
Ben McElroy launches New England based McElroy Weddings, professional high definition wedding videography at an affordable price.
Leominster, MA (PRWEB) April 1, 2010 — Ben McElroy launched McElroy Weddings to marry professional cinematic film style with wedding videography. McElroy Weddings, a partner company of McElroy Films, offers professional, high definition wedding video at an affordable price. McElroy Weddings produces everything from "save the date" videos to full wedding films and trailers.
"Wedding videography is often looked upon as a luxury; however, we believe it should be viewed as an essential part of every wedding. Just like photos, videography is a special keepsake to be enjoyed for generations. I started McElroy Weddings to join luxury quality wedding videography with the affordability that makes it accessible for every wedding budget." said Ben McElroy about his new business.
McElroy applies the same cinematic film 
style to his wedding videography that he does to his corporate, nonprofit, educational, campaign and music videos. He refers to them as "wedding films" to describe his Hollywood style. McElroy's wedding films use high definition filming and editing, professional microphones, an extensive music library, camera support such as Glidecam technology and customized video options and special effects.
McElroy Weddings special

izes in high definition videography and Blu-ray technology, the highest quality video available. Each wedding film is produced in high definition from start to finish. McElroy delivers the final product in a number of popular formats from Blu-ray and DVD to media files for devices such as ipod touch and iphone. McElroy encodes, embeds and hosts videos for the wedding websites that more and more couples are putting up, and provides "save the date" and wedding trailers to be shared on social media sites such as Facebook, Twitter and Youtube.

Each wedding is different, reflecting the individual story of each couple, and each wed

ding film should be different too. McElroy Weddings customizes each couple's story by offering the same boutique service and client driven results that he offers at McElroy Films. McElroy offers the flexibility of several pricing packages and a la carte options.

McElroy introduced a new website and blog for McElroy Weddings. The website contains everything from packages to sample trailers. The blog has informative articles on subjects such as How to Find the Right Wedding Videographer and Top Ten Tips for Creating a Cinematic Video.

About Ben McElroy
Ben started in high school by filming documentaries on location in Turkey, Israel, Greece and India for organizations such as Open Air Campaigners, His Land Israel Tours and The People's Baptist College and Seminary. His education continued at New York Film Academy, Full Sail University in Orlando, FL and the University of Massachusetts. Ben worked as a staff photographer for the Lowell Sun where he won a National Press Photographers Association award for outstanding photo
graphy. Additional career credits include the Associated Press, Manchester Union Leader and Time Warner. Ben has shot and edited corporate videos for Nike, Timken, Crohn's & Colitis Foundation, Harvard University, Massachusetts Institute of Technology, Bank of New York Mellon, Ropes and Gray and campaign videos for Presidential candidate Mitt Romney.
About McElroy Weddings McElroy Weddings is a full service wedding video production company specializing in producing professional, high definition, cinematic wedding films at an affordable price. Each wedding film is customizable from start to finish offering client-driven results. Owned by parent company McElroy Films, McElroy Weddings serves Massachusetts and New England.
View the Press Release on PRWeb
Ben McElroy of McElroy Films offers his top 10 tips for hiring the right wedding videographer to help brides avoid some common pitfalls.
December is the most popular month to get engaged according to The Wedding Report. Once the initial excitement wears off and a bride gets down to the business of wedding planning, she can often be overwhelmed at the number of decisions to be made. The actual wedding planning is important, but choosing the right videographer to preserve that special day is just as important.
"Choosing a videographer may take a lot of homework, but your do-diligence will pay off immensely. Your video is going to last a lifetime so make sure you're happy with every aspect of production." explains Ben McElroy of Massachusetts based McElroy Films. "There are a few pitfalls brides encounter, such as hiring a bait and switch company that subcontracts the work and not reading the fine print in their contract. A little planning in advance can help avoid these pitfalls."
Here are McElroy's top ten tips for choosing the right wedding videographer:
- Start researching early. Take the time to do your homework. Make sure you meet with the actual person who will be shooting your wedding and have a list of questions ready. Research their education and experience. Do an internet search and visit forums and blogs. Ask to see previous customer testimonials.
- Hire early on in the wedding planning process. Brides often wait until the last minute to hire a videographer but hiring early can make the process go more smoothly and open up additional video opportunities such as "save the date" videos.
- View samples of their work in advance. Look for samples on their website. Watch as many videos from their archive as possible and pay attention to the quality of work. Look at the overall picture quality, composition, and transitions. Another crucial aspect is the audio quality. Ask if they use wireless microphones for professional quality sound. Some videographers use on board microphones only, but the sound quality is poor, especially for vows and speeches.
- Choose a video production company with customizable service. A good production company will keep up on the latest trends in wedding videos and will offer client-driven services rather than an outdated, one-size-fits-all approach.
- Be specific about the mood, style, and special effects you're looking for. Bring samples with you to show what you want. Ask to see the different types of special effects they offer.
- Ask about their video style. Some companies are now offering a modern approach to video including Save the Date, Vignettes, and Couple Stories. Find out what else can be included in your video such as highlights, credits, or photomontages. Cinematic Weddings is a hot video trend. They create an overall mood beyond basic footage. Look for videographers using HD cameras and glidecams, shooting in 24 frames per second (FPS), and who are knowledgeable in cinematic editing techniques.
- Consider their personality and appearance. Look for someone with the best personality and look to match the wedding theme. Be sure to tell the videographer what to wear for the wedding. If there is more than one videographer at the production company make sure to meet the person who will shoot the wedding.
- Make sure they are unobtrusive. A great wedding videographer won't be noticed while still achieving everything needed to capture the big day. Ask if the videographer has experience at your ceremony and reception venues already. Videographers with newspaper or television experience are more likely to know proper etiquette and how to be unseen. State specific requests, such as not interrupting guests with interview questions, in advance.
- Look for a company that offers High Definition (HD) from start to finish. Many companies are now offering HD, but not all HD is the same. Some videographers shoot in Standard Definition and then burn the footage to Blu-ray. Ask about what types of cameras they use and have them explain the differences. They should be using the latest HD cameras with 1080p resolution.
- Find out if they can stay within your budget. Look for any additional fees. Most deposits are non-refundable so keep that in mind. Ask if they are running any discounts or special promotions. Many production companies are now offering a gift registry to finance wedding videos. This can be added to overall cost or toward specific items such as additional hours or extra DVDs.
About McElroy Films
McElroy Films LLC is a professional high definition video production company serving Massachusetts and New England. Specializing in corporate, educational, non-profit, wedding, independent filmmaking and music video production, McElroy Films provides a high quality product at a fraction of the cost. McElroy Films prides itself on its client-driven results and boutique-like service by affording each project the attention it deserves.