Tara & Michael had an spectacular wedding at the beautiful Wequassett resort on Cape Cod. The Waquassett is one of the most romantic, sophisticated and memorable settings in New England. The couple exchanged their vows on a beautiful seaside lawn, surrounded by lush flowergardens with a backdrop of the pulchritudinous Pleasant Bay. We sent out three videographers to document the timeless event.
The Wequassett Resort: Tara & Michael from McElroy Weddings on Vimeo.
Jim & Janise's wedding at the Lake View Pavilion was absolutely amazing. The Lake View Pavilion provides aquaint and beautiful outdoor setting for a ceremony and reception, which harbors a lakeside backdrop and cobblestone gazebo. The Grand Ballroom is very luxurious, fabric-draped cathedral ceilings, with an incredulous view off of a balcony overlooking the lake. This wedding is a perfect make for a magnificent affair steeped in elegance and romance. The unmatched beauty of Lake View Pavilion will take your breath away. Enjoy this wedding trailer and see for yourself!!
McElroy Weddings is pleased to announce it's official launch of professional Boston Wedding Photography.
Click here to see the site. http://bostonmaphotography.com/
Our photography is based on year's of experience from award winning Photographer Joe DiMattia. We are now pleased to announce we provide wedding photography coverage for Boston, MA, New Hampshire and New England. McElroy Weddings provides photojournalist wedding photography coverage. See our full site for all the details.
Other photography services include:
- Engagement Sessions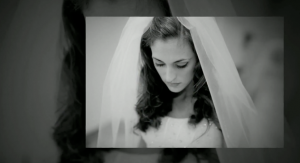 - Cherish the Dress Session
- Trash the Dress
- Photo Booth
- Maternity
- Little Black Book Bridal Boudoir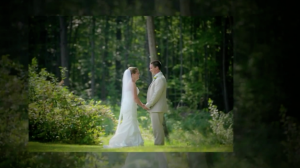 - Baby photography
- Family Photos
Take a look at this romantic wedding videotaped at Glen Magna Farms. This wedding featured gardens and lush landscapes perfect for any bride.
Check out their site here: http://www.glenmagnafarms.org/weddings.html

This was a fun wedding we shot at the Museum of Science in Boston back in April. Very lovely couple and really photogenic. Enjoy!

We're excited to have made Weddingwire's Rated for 2011! Check out the link below to read reviews from many satisfied brides. We're excited about the work we do for our clients. Every couple deserves the best possible product we can create and we're so happy our clients love our work!
http://www.weddingwire.com/biz/mcelroy-weddings-burlington/a0c02b5a3c0ffe57.html